Kid Safe, Pet Safe 5-In-1 All Purpose Cleaner Concentrate, 32 oz.
Secure Checkout
Ships in 2 Days
100% Satisfaction Guarantee
Make 10 bottles with just 1 bottle of super-concentrated all-purpose cleaner! Just add water to your favorite spray bottle and you're all set! Clean your healthier home with the safest, most versatile all-purpose cleaner on the planet. Our naturally-scented citrus aroma is derived from real orange peels and is safe to use on any washable surface. This powerful cleaner is safe to use around your kids and pets.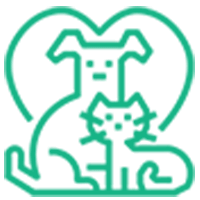 Safe for All Pets and Animals

Kid Safe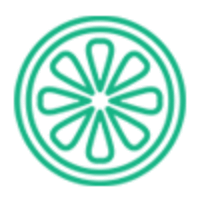 Fresh Citrus Scent Derived from Real Oranges
5X LESS TOXIC THAN BABY SHAMPOO
Clean your healthier home with the safest, most versatile all-purpose cleaner on the planet. This 99% naturally derived, eco-friendly formula is independently lab tested and is 5X less toxic than baby shampoo. It can be safely used on any washable surface and machine washable materials.
Safer for your children and pets
Naturally-derived citrus scent
Dye-free, clear formula
Independently lab tested (no live animal testing)
Buy Now
WORKS ON ANY SURFACE
Safe for every surface, including counters, floors, walls, auto interiors, and more! Use Healthier Home's all purpose cleaner everywhere around your house. Use it inside your refrigerator, microwave, stove top, tables or counters. It also serves as a tremendous laundry pre-spotter.
Hundreds of uses – cleans dirt, grease, grime and more
Perfect choice around your kids and pets
Pre-treat stains on clothes with just one spray
Spray and wipe clean with no streaking
Buy Now
Frequently Asked Questions
Yes. In fact, it has been lab-tested and is 5x less toxic than BABY SHAMPOO. 9 X less toxic than the top-selling national brand.
No. This is a cruelty-free product. We do not test on animals.
Yes. This is a totally BPA-Free bottle!
The product can be used on any washable surface. There will be no gloss or matte finish.
Yes, this cleaner can be used on lacquered and/or acrylic glossy cabinets.
This product is non-toxic and has no specific antibacterial agents. By cleaning the area with this product, you're removing existing germs and leaving nothing behind for germs to grow on.
Vinegar is a low pH substance with little degreasing qualities. Our all purpose cleaner has a more balanced pH formula and therefore has broader and more effective usage applications.
No, this will not kill enzymes.
Yes, it is safe to clean kitchen cabinets with our surface cleaner. For use on hardwood floors, we recommend diluting the 25-ounce bottle by 50% (1 part product: 1 part water).
Customer Reviews
Write a Review
Ask a Question
08/25/2020
Arshad A.
United States
Great product
My wife and I love the product. I thoroughly cleans and make our lives easier.
08/26/2020
Healthier Home Products
Arshad; We love to hear our customers are pleased! Our All Purpose Concentrate is the ideal cleaner for any family - great cleaning, great safety and great value. Thank you for sharing and welcome to the Healthier Home Family! Kent
07/29/2020
Kara N.
United States
Great overall cleaner
This is a great cleaner with a citrus scent. Especially for the kitchen. I like the concentrate to make many bottles.
07/29/2020
Healthier Home Products
Kara; Thank you for the kind words and for highlighting the great value the concentrate offers. I love it for the stove top, microwave and cabinets - makes cooking grease vanish! So happy you're pleased with All Purpose! Kent
06/14/2020
Marcy H.
United States
All Purpose Cleaner
This is an excellent cleaning product. I especially like using it on my kitchen counter tops. The smell is a refreshing orange citrus scent, and it leaves my counter top with a glowing apppearance (slight sheen), which it didn't have before using it. Before it looked rather dull. I also like how it cuts through greasy residue and even sticky areas. Since it is a concentrate, I will be able to be a lot of use out of my bottle.
06/15/2020
Healthier Home Products
Marcy; Thank you for kind words - we're pleased you're happy with the product. it's interesting, cleaning counters is one of our favorites for the All Purpose Cleaner for the reasons you mention. If you have hardwood floors give it a try there too - I think you'll be glad you did. Kent
04/25/2020
Susan A.
United States
Great cleaner and very economical!
I love the cleaning power of this product and being able to make 5 quarts is awesome!
04/09/2020
Christy
United States
Great cleaner
This cleaner is wonderful!! I have used it all over my house and leaves it smelling so fresh!! Works well on laundry too!! I use it in my kitchen, dining room, laundry room and bathrooms!! I am very happy with the product and ordering more!! It's also nice to know my kids are safe to use it as well!!