Ahh New Laundry Detergent, Lavender
Secure Checkout
Ships in 2 Days
100% Satisfaction Guarantee
The Ahh...New! 12-in-1 Laundry Detergent is a superior laundry detergent that makes clothes whiter and brighter without using harsh chemicals. This formula is lightly scented with a calming lavender essential oil and is the perfect balance of fresh and crisp that will leave your clothes smelling amazing. Whiter whites, brighter brights - clothes, towels, sheets - everything will feel softer and look better using Ahh...New!.

Safe for Sensitive Skin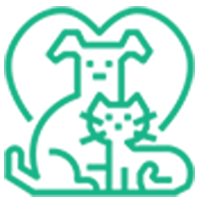 Pet Safe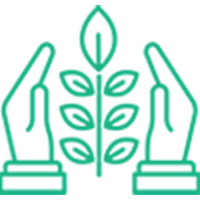 Eco-Friendly
WHITER....BRIGHTER.....SOFTER
Get your clothes cleaner without bleach or fabric softeners. Superior cleaning power for you and your home.
Premium Eco-Fabric Formula
Skin Sensitive Formula
Makes Whites Whiter (w/o bleach)
Makes Colors Brighter
Makes old clothes look newer
Keeps new clothes looking new
Clothes feel softer
Eliminates need for fabric softener
Reduces Microplasticizing footprint
Superior cleaning in cold temps
Superior cleaning in quick wash cycles
Buy Now
SAVE MONEY AND OUR ENVIRONMENT
Reduced microplasticizing, less water and less time add up to a superior laundry detergent that is safe for your family and better for our environment.
Premium Eco-Fabric Formula
smoothes and strengthens clothes fibers
reduces microplasticizing in every wash cycle
Cold Water / Quick Cycle Savings
42% less water
53% less time
60 % less energy
Buy Now
Frequently Asked Questions
1 oz (½ oz in a HE machine). We provide an honest ounce measuring cup to prevent users from using too much detergent.
You can wash in any temperature, BUT you will get excellent cleaning in cold water using Ahhh...New!
Ahh...New! makes fibers more resistant to soils and stains. So cleaning requires less temperature and agitation.
This is a scented detergent with lavender essential oil. There is a fragrance-free, with zero fragrance added option.
No. Ahh...New! has a molecular ability to smooth and straighten textile fibers. This relaxing feature makes clothes feel softer and more comfortable. You get the great feeling from your clothes without the cost or dangers of fabric softeners.
Clothes can look fuzzy over time. These little fuzzies are called 'pills' they make clothes look older and tired. Ahhh...New eliminates those pills and makes old clothes look newer. It also prevents pills from starting to new clothes stay looking new with vibrant colors.
Micro plasticizing is the term for microscopic slivers of plastic currently found in water worldwide – fresh and saltwater. A small, but nevertheless real contributor to this problem occurs during laundry cycles – the physical action of moving your polyester (plastic) and polyester blend clothes back and forth in a wash cycle causes the fibers to stretch and pull against each other. This friction causes abrading. The result – microscopic polyester slivers or micro plasticizing.
One of the ingredients in Ahh…New! is a Fabric Protection Performance Polymer whose molecular structure is very similar to polyester materials. This allows the polymer to deposit onto the fabric in a protective layer that accomplishes multiple benefits: Fibers are strengthened and lay smoother, and Reduced mechanical action and low-temperature washing reduces wear on fabric.
The combination of these benefits – strengthened and smoother fibers, less mechanical action and lower water temperature greatly reduce the abrading effect of the fibers during washing. By reducing the abrading effect less and less micro plasticizing occurs, and your micro plasticizing footprint is reduced.
Yes, it is safe for all washable clothes and garments.
Customer Reviews
Write a Review
Ask a Question
10/05/2020
LOQUITA R.
United States
On the fence
I am still on the fence about the detergent
07/18/2020
Colleen B.
United States
Simply Love It
Cleans well, cloths are softer and the smell is amazing!
07/20/2020
Healthier Home Products
Colleen; Thank you for the nice review - of course we love to hear from happy customers but equally glad our products perform in line with our claims in the your eyes. We'll continue to grow our laundry detergent product line so stay tuned! Kent
05/02/2020
Susan A.
United States
Love the scent!
I love being able to use the small amount you indicate on the measuring cup to do my laundry, however, I noticed that it doesn't always remove all the stains. I will try adjusting the amount a little.
05/04/2020
Healthier Home Products
Susan; Thank you so much for the kind words - we love hearing from our customers. Ahh...New Laundry Detergent is designed to clean a wide spectrum of common, everyday soils. However, some stains require special attention - that's why Stain Pre-Treatments are available for heavily soiled stains. We will soon have our own Stain Remover and Odor Remover products available to help our customers with special cleaning tasks (we're working on them right now!). In the meantime, please call us at 630-482-5995 so we can discuss exactly what you're seeing and figure out a way to help. Again, thank you so much for taking time to reach out to us. Our customers are so important to us and we want to make sure we're doing everything we can to make you happy with your choice to be part of our community! We hope to hear from you soon. Kent
04/10/2020
June E.
United States
I just LOVE this
this is the smartest laundry product ever. I have 5 kids. My laundry seems never ending and is expensive. My laundry cycles used to take over one hour. This Ahh New is so powerful it washes better than what I was using and it does it on quick cycle vs normal - plus I can use cold water for all loads. plus our clothes look and feel better. I spend enough on clothes...anything that extend their life is a big win. This has literally cut my laundry time in half... Now can you do something about how much food these kids eat????
04/10/2020
joanna a.
United States
no more bleach needed
As someone with sensitive skin, I love this product. The stronger laundry detergents (and bleach) cause red, itchy spots on my skin. the 'safer' products, never really do a good job cleaning. The Ahh New laundry detergent outcleans tide and doesn't cause any red, itchy spots on my skin. I used to wash my whites with bleach, but always got irritated skin. I have been using this now for several months and this actually does what it says...whites whiter, colors brighter. I bought it because it was fragrance free and was a sensitive skin formula. I see that the lavender is an essential oil. I may try that too. I will report back if that doesn't irritate my skin. I'm actually excited to find a product that cleans so well an doesn't irritate my skin.