5-Minute CleanWalls 4-In-1 Everyday Cleaner
Secure Checkout
Ships in 2 Days
100% Satisfaction Guarantee
5 Minute CleanWalls 4-in-1 Everyday Cleaner is an eco-friendly spray that's tough on dirt, but easy on paint. This product lets you safely refresh any room by gently cleaning painted walls, ceilings and baseboards. Our patented deodorizer and fresh-meadow scent will eliminate odors caused by pets, bodies, cooking, nicotine and more. CleanWalls will instantly improve indoor air quality by eliminating dust, cobwebs and allergens from your home in minutes. Use our custom "CleanWalls Mop and Wand™" to easily clean those hard-to-reach areas.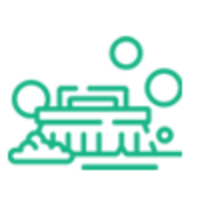 Use on Multiple Surfaces

Kid Safe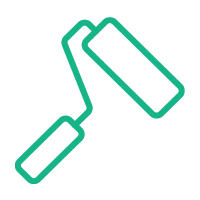 Safe for Painted Walls
TOUGH ON DIRT, GENTLE ON PAINT
Designed for cleaning painted walls, ceilings, baseboards and trim
Cleans dirt, grime, stains
Eliminates dust allergens for better sleep
Patented deodorizer eliminates malodors from pets, food odors, body odors and more
Buy Now
CREATES A FRESHNESS IN EVERY ROOM
Treat your hard surfaces with a non-abrasive solution.
Eliminate cooking smells
Leaves a fresh meadow scent
Tough on dirt, gentle on paint
Buy Now
Works great!
Works great for cleaning walls and ceiling. Made very quick work of it.
– LuLu B
WOW!!!
This tool was a life saver! We needed our walls cleaned before selling and WOW!!! it worked really well. I used the CleanWalls solution with this setup and it worked awesome!
– Meagan R
Highly recommend!
Great for spring cleaning and to get those hard to reach spots on the walls! Easy to use and works well! Highly recommend!
– Rebeca R
What a pleasant surprise
What a pleasant surprise... It really worked as stated .... I am 73 years old and always cleaned the old-fashioned way. Never again!!!! It made me want to clean the whole house!
– Mary W
SOOOOOO much easier
This makes my life SOOOOOO much easier to wash my walls!
– Alicia B
Frequently Asked Questions
Painted surfaces are unique in two ways. They are a protective coating yet can absorb odors (ie body, cooking, pets, malodors) and require specific cleaning chemistries that will not damage the surface. 5 Minute Everyday painted wall cleaner handles both.
It contains a patented deodorizer that eliminates malodors on contact and leaves a fresh meadow scent while the cleaning chemistry removes soils and stains without damaging the surface. Your walls look great and smell refreshed.
Yes, high gloss, semi-gloss, satin, eggshell, faux, and flat. It is always a good idea to test first in an inconspicuous area if you are uncertain of the finish (some poorly prepped surfaces may have weak paint adhesion).
Yes, it is a wonderful hard surface cleaner and deodorizer. Great for trash cans/areas, diaper disposal bins, pet areas, etc.
While spray and wipe with a cloth or paper towel is fine, you can clean larger areas / entire rooms in minutes using our 5 Minute CleanWalls Dust and Wash Tool. Either apply directly to the microfiber head or spray on the wall and wipe with the 5 Minute CleanWalls Dust and Wash Tool.
Walls, ceilings, baseboards, trim - all coated surfaces and anywhere dirt, grease, grime and allergens build-up.
Yes, simply use good, common sense practices. The cleaner isa non-toxic, bio-degradable, eco-friendly VOC free cleaner.