Secure Checkout
Ships in 2 Days
100% Satisfaction Guarantee
"Make Filthy Siding & Gutters Look New!"
The Clean Gutter bundle includes:

1 CHOMP Gutter Smop cleaning tool
2 x 32oz bottles of the NEW Gutter/Siding Cleaner concentrate
1 Gutter Smop microfiber replacement mitt.
*Note: extension pole NOT included
The patented CHOMP Gutter Smop was designed with one thought in mind – to allow you, the homeowner, a fast, easy and safe way to clean black streaks / tiger stripes from your gutters and improve your home's overall appearance.
This Smop – part sponge, part mop – screws onto any standard extension pole (not included) with Acme thread and is the perfect profile to clean gutters and trim. Its lightweight design makes it easy to use at greater heights. The sponge allows the Smop to conform to different gutter profiles while the microfiber noodle material gently wipes the surface clean. Similar to a 'Touch Free' car wash.
Introducing our World's Best Gutter/Siding Cleaner in a super concentrate! Each 32oz bottle of concentrate makes 1.25 gallons of bleach free, bio-degradable, non-toxic ready to use product. With DST Technology, this cleaner free floats the dirt and grime on your gutters and the Smop then wipes the surface clean. Just like that you have sparkling clean, 'like new' gutters – no ladders, no mess, no sweat!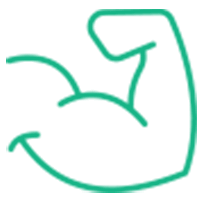 Extra Tough on Stains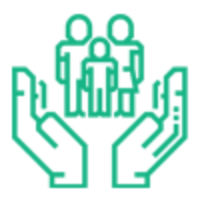 Use on Multiple Surfaces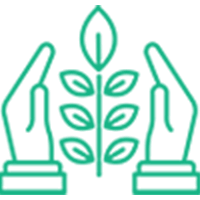 Eco-Friendly
CHOMP Gutter Smop
Clean your gutters and home exterior safely from the ground
Fits all standard screw-on extension poles
Conforms to different gutter profile shapes
Mircofiber mitt is safe for all surfaces and machine washable
Buy Now
CHOMP World's Best Gutter/Siding Cleaner Concentrate
Improve your home's overall appearance
Quickly remove dirt, debris and unsightly stains caused by filth and oxidation
Clean all types of exterior surfaces including aluminum, vinyl and steel
Mix with water, apply with the Gutter Smop, and wipe or spray clean with a garden hose
Buy Now
Customer Reviews
Write a Review
Ask a Question
12/08/2020
Christopher K.
United States
Clean gutters
Outstanding product. Works great on my really dirty gutters.
12/09/2020
Healthier Home Products
Christopher; Thank you for passing along your results for others to share. Cleaning dirty looking gutters is a tough job with many x factors involved. We're always happy to hear from a satisfied customer and thank you for taking the time to write! Merry Christmas Kent
DW
11/15/2020
Debby W.
United States
Works Much Better Than Just Pressure Washing
I used this to clean my gutters and my neighbors gutters. We were ALL thrilled with the results. Works much better than pressure washing alone.
11/16/2020
Healthier Home Products
Debby; Cleaning your neighbors gutters.....you must be quite popular on your block! Glad to hear Gutter Cleaner came through for all of you - thank you for sharing your story! Hope to hear more from you soon. Kent
11/09/2020
Steve U.
United States
My gutters look new again
After many different cleaners and pressure washing not working, I found Chomp Gutter Cleaner. This cleaner is the best. Very easy to use. Dirt and stains come off with little effort. Thanks Chomp
11/12/2020
Healthier Home Products
Steve; You're welcome and thank you for taking time to send along your kind comments. Kent
GS
11/02/2020
George S.
United States
Cleans more than gutters and siding.
I bought this Chomp Gutter cleaner for future use since my gutters are fairly clean and no rush to get them done. However, the inside panels of my garage doors were a mess with cooking grease mixed with some mildew. About eight years ago my son would use the gas grill under the garage door since we stored the grill in the garage. Well this sure made a mess on the white painted alumimun panels from cooking smoke and grease. For years I lived with it thinking it will never come off. I thought I'll give this product a try and was I impressed with the results. I took several passes after rinsing to get all the nooks and crannies clean but most important it was very easy to use. No hard scrubbing. I used the Smop, a long handle brush and a nylon covered sponge because of the bracing. For sure the product does loosen some of the grime but not all. The surface does need the be scrubbed slightly to break the surface tension. I has some left over product and I used it to clean a section of my neighbors white PVC fence. It melted off the green mold and the best part, no bleach. I included before and after pictures of the worse section of the garage door.
11/02/2020
Healthier Home Products
George; Thank you for taking the time to tell your story and send along pictures as well. So glad Chomp Gutter did the trick for you and really appreciate your sharing it with us! Kent
09/28/2020
Rich O.
United States
Gutter clean
Great product works fast
09/29/2020
Healthier Home Products
Rich; Always happy to hear from a satisfied customer - thank you for taking time to reach out! Kent