Shower Rejuvenation Bundle - Shower Cleaning Kit
Secure Checkout
Ships in 2 Days
100% Satisfaction Guarantee
Give your shower the royal treatment it deserves! This shower cleaning bundle will help attack hard water stains, mold, and mildew will make you feel like royalty. All three products work together to safely and effectively clean the most impossible shower build-up. Enjoy so much of a fresher space in less than 10 minutes! Who knew bath time could be this easy?
This complete shower cleaning kit bundle includes:
Bathroom Magic Smart Gel 6-In-1 Mold/Mildew Stain Remover (16 oz)

Shower Door Magic 6-In-1 Hardwater Stain Cleaner (32 oz)

Shower Door Magic Water Repellant (32 oz)
Bathroom Magic Smart Gel 6-In-1 Mold/Mildew Stain Remover and Protector deodorizers and completely eliminates mold and mildew within minutes. You'll be left with nothing but a light, grapefruit scent. Clean while reducing obnoxious odors that can linger for days. Our Smart Gel formula greatly reduces airborne lung irritants and focuses directly on the mold or mildew itself. It's ideal for tile, grout, caulk, fiberglass, vinyl and other bathroom areas. Smart Gel clings to vertical surfaces and reduces the need to continually respray. Surfaces will be free of mold, mildew, and their stains for months with our patented Tetraflex™ polymer.
Shower Door Magic 6-In-1 Hardwater Stain Cleaner is a non-abrasive gel formula that safely cleans hard water, calcium, and soap scum from glass, plastic, fiberglass, chrome, aluminum and other shower surfaces. You'll be left with nothing but a light, grapefruit scent. Surfaces will be cleaner for longer with months of protection from our patented Scum Shield™ polymer.
Shower Door Magic Water Repellant will eliminate hard water stains, calcium, lime and soap scum from all of your shower surfaces with ease. This water-based, non-toxic, odorless formula is easy to apply and will last 3x longer than the average shower cleaner.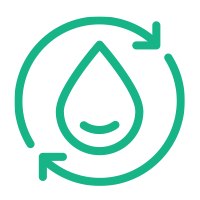 Removes Hard Water Stains Instantly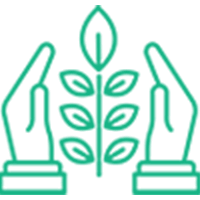 Eco-Friendly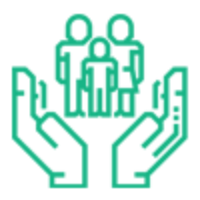 Safe for Entire Family
WORKS WELL AND IS SAFE FOR YOUR FAMILY
Never put your family at-risk with harsh chemicals when you can get clean surfaces through a naturally-derived, eco-friendly cleaner.
Multi Surface safe
Keeps surfaces cleaner longer with scum shield
Light grapefruit scent
Buy Now
SAFE, EFFECTIVE CLEANING OF HARDWATER STAINS AND SOAP SCUM
Get the maximum cleaning power without obnoxious odors as you clean away hard water, calcium, and soap scum.
Breathe Easy smart gel
Naturally derived, eco friendly formula
Powerful, non-abrasive cleaning package
Buy Now
KEEP YOUR SURFACES SPOT FREE
The Shower Door Magic Water Repellant has a unique formula that works great and is safe for your family.
No haze or gloss - applies and dries like water
Breathe easy - no odor formula
Alcohol and solvent free/non flammable
Buy Now
Frequently Asked Questions
Oxidizers like this are used to remove stubborn stains, like mold and mildew stains. We do not want misted oxidizers used in confined spaces. By gelling the solution we eliminate the aerosolized misting that causes lung irritation and associated coughing. Our goal is to produce a powerful stain remover without the obnoxious odors and irritation.
Bathroom Magic Hard Water Stain Remover uses a powerful but gentle lactic acid and does not use scratching abrasives. This provides safer cleaning and helps protect your bathroom surfaces from etching and damage, unlike competitive products.
If the marble surface is sealed, then yes. If not sealed - not recommended. Marble is an extremely sensitive surface that can be stained or damaged by orange juice, wine, even water. If it is properly sealed it can be more durable and have better protection, but marble is calcium and most bathroom cleaners are designed to break down calcium including Bathroom Magic.
Yes, glass, lexan, fiberglass, plastic, chrome, stainless steel, and more. No abrasives so its safe on any surface.
Yes, the Shower Door Magic Water Repellant can be used on all hard surfaces, including tile.