Secure Checkout
Ships in 2 Days
100% Satisfaction Guarantee
Clean your home completely from top to bottom with the Eco Excellence Bundle from Healthier Home Products! With this bundle you will be able to: Easily wash up to 128 loads of laundry; Make 10 bottles of All-Purpose Cleaner (from just one bottle of concentrate); Clean your entire bathroom for a month!
The Eco Excellence Bundle includes:
One (1) 32oz 5-in-1 All-Purpose Cleaner Concentrate (makes ten (10) 32oz. bottles)
One (1) Empty 32oz Spray Bottle for you to make your All-Purpose Spray
Two (2) x 70 ct. Laundry Detergent Pod Packs in zero-waste packaging
One (1) 32oz Bathroom Magic 6-in-1 Hardwater Stain Cleaner
Two (2) Microfiber Cleaning Cloths
PLUS
the Ultimate Guide to a Healthier Home - A comprehensive guide that will help you make your home cleaner and safer for your entire family with just a few simple steps!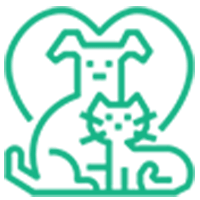 Pet Safe

Kid Safe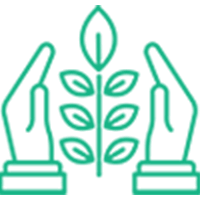 Eco Friendly
BATHROOM MAGIC 6-IN-1 HARD WATER STAIN CLEANER: SAFE, EFFECTIVE CLEANING OF HARD WATER STAINS AND SOAP SCUM
Get the maximum cleaning power without obnoxious odors as you clean away hard water, calcium, and soap scum.
Breathe Easy smart gel
Naturally derived, eco friendly formula
Powerful, non-abrasive cleaning package
Buy Now
AHH NEW LAUNDRY DETERGENT, LAVENDER: WHITER....BRIGHTER.....SOFTER
Get your clothes cleaner without bleach or fabric softeners. Superior cleaning power for you and your home.
Premium Eco-Fabric Formula
Skin Sensitive Formula
Makes Whites Whiter (w/o bleach) & Colors Brighter
Makes old clothes look newer
Keeps new clothes looking new
Clothes feel softer
Eliminates need for fabric softener
Reduces Microplasticizing footprint
Superior cleaning in cold temps AND quick wash cycles
Buy Now
5-IN-1 ALL PURPOSE CLEANER CONCENTRATE, 32 OZ: 5X LESS TOXIC THAN BABY SHAMPOO
Clean your healthier home with the safest, most versatile all-purpose cleaner on the planet. This 99% naturally derived, eco-friendly formula is independently lab tested and is 5X less toxic than baby shampoo. It can be safely used on any washable surface and machine washable materials.
Safer for your children and pets
Naturally-derived citrus scent
Dye-free, clear formula
Independently lab tested (no live animal testing)
Buy Now